Beanies
Size
Infant, Child, Adult

How I Make the Beanies
I typically make my beanies on a round loom. If you would prefer your beanie to be crocheted or knitted, I could do so for an additional fee. Please mention this in your order!

Price
Total price of your beanie will depend on A) the complexity of the pattern/design, B) the type of yarn used, and C) any special details (cat ears, flowers, etc.). A standard beanie typically ranges between $10-15.

Special Orders
I do take special orders, such as the R2D2 beanie seen in the picture. If you come across a picture or pattern that you really like, just send it my way and I will give you a price estimate. Special orders typically range between $30-35.

Shipment
If you have a specific date by which you need your order, please let me know. Otherwise, your beanie should be ready for shipment within a week, unless there are other orders I need to fulfill first. I will let you know your position in the waiting list, if there is one, when you place your order.
Powered by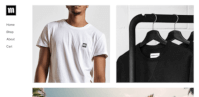 Create your own unique website with customizable templates.