Amigurumi
Size
Depends on the pattern.

How I Make Amigurumi
I typically make amigurumi (which are plushies or stuffed animals) by crocheting, although some patterns are for knit only. When placing your order, please either provide me with a pattern, or a general idea of what you would like me to make. When I find a pattern, I will send it to you first for approval (please feel free to request adjustments to the pattern, such as changing colors).

Price
Total price of your amigurumi will mainly depend on A) the complexity of the pattern/design, but will also depend on B) the type of yarn used. Amigurumi tend to range between $35-65.

Shipment
If you have a specific date by which you need your order, please let me know. Otherwise, shipment of your amigurumi will depend on the complexity of the pattern (some take longer than others to complete). They are typically shipped out within a month, unless there are other orders I need to fulfill first. I will let you know your position in the waiting list, if there is one, when you place your order.
Powered by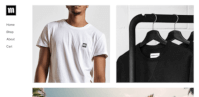 Create your own unique website with customizable templates.